A Respect for Craftsmanship
A deep and often revered commitment to craftsmanship is the ethos of many brands. For these brands, including PLIA Designs, it is the foundation upon which products are designed and brought to life. Without an unwavering commitment to craftsmanship, many brands with amazing products would not exist. With all of our designs, craftsmanship is the central focus, and everything else simply radiates around its sphere. From the earliest sketch of a new handbag, we are mindful that the process cannot be rushed, and that there are many milestones and goals along the design journey – not simply one end goal. If we only focused on the end goal, then we do a grave disservice to all of the intricate and necessary steps required. Every step in the creation process keeps craftsmanship and quality firmly in mind. Designing and creating products in this way is time-consuming but also rewarding.  It's a tedious journey that requires concentration and skill. Introducing new products is not a short, easy path with a hurriedly produced handbag waiting at the end. In many respects, each step in the making of a new design is its own milestone. And at times, the design process is complicated, because craftsmanship by itself is not simple; perhaps a leather we adore cannot be used as the stitching doesn't look good against its patina. Maybe silver hardware we had our hearts set on is not high enough quality so we have to produce our own design. A product is not simply made, it's created. Handcrafted products are often infused with their own story and that also makes them so unique and interesting.
It takes many hours and a lot of skill to masterfully produce beautiful and timeless leather goods. In our design studio, we strive to create new silhouettes and leather goods with both a history and a story. We prefer to create a product, such as one of our satchels,  so that it will be a part of a wardrobe for many years. 'It' bags may come and go, but nothing replaces a timeless handbag that one may carry now and also in thirty years. Not only should a handbag be carried for years to come, but also passed down from generation to generation. To be one of these legendary leather goods, it must have a strong backbone and identity in both design and craftsmanship. Design and craftsmanship go hand-in-hand, and we believe you cannot have one without the other.
Creativity also plays an important role in product development. Without creativity, the new design would not exist. From the initial ideation to the finished design, a multitude of different ideas convene, resulting in one new handbag design. It is rewarding to maintain consistent quality that ends in a well-designed and crafted product. However, a product, such as one of our satchels, goes through labor-intensive steps.
We are not alone in extolling the virtues of craftsmanship. Craftsmanship can be like a complicated recipe, riddled with many different steps and variables, but it still has its place in contemporary fashion and society. The call to return to a time of old world craftsmanship is growing increasingly in popularity. Fashionables and consumers alike have an affinity for well crafted goods – especially those that tell a story and have a history. No one wants to wear or carry a product that falls apart after a few wears. A well-made leather product such as saddle or even a handbag should originate from a heritage that respects craftsmanship, so it may be passed passed down from one generation to another.
Craftsmen themselves learn their trade from generations of instructors and mentors; many of them being family members. There was a time when a father was a leather craftsman and passed his skills and knowledge down to his son and then subsequently to a  grandson and so on. In a way, you could say the 3rd and 4th generation had craftsmanship in their blood. It's a very humbling experience to see the time and skill it takes to handcraft products; especially tedious ones that require immense concentration. As stated above, it's more like a complicated recipe (and for those of you that cook and bake, complicated recipes cannot be improvised). The art of crafting a product has many steps; none of them can be skipped, shortened, or compromised in any way. A saddle, a piece of luggage, or a handbag can take up to 3 to 4 days to assemble. Essentially, the leather good ends up being a part of the person who created it.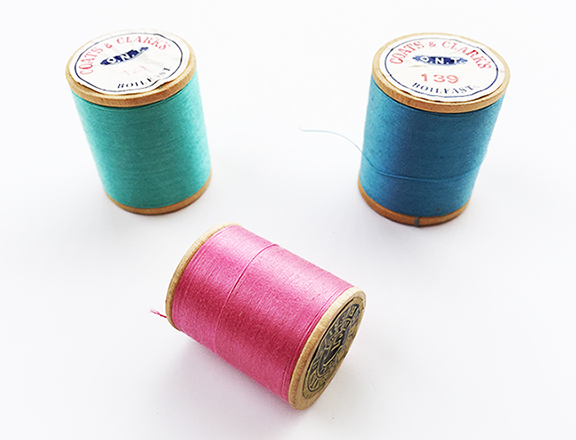 Craftsmen of the past existed in an era when the world moved slower.  Sometimes slower is good. Great care went into preparing the smallest of breakfasts to the largest of grand dinner parties. People were masters of a specific field. One couldn't simply become a leather craftsman overnight – rather he had to train as an apprentice; sometimes up to several years.  They learned their skill until it became innate. A skill, such as craftsmanship, became a way of life. It wasn't a rushed time where fast fashion existed and new products are expected to debut at market every one or two months. People bought only what they needed. Products were used in their entirety before being replaced. Buying habits were different and there was less mass consumption. Imagine a consumer today using up one perfume before buying another. During this period when products such as leather goods were tediously handcrafted, consumers understood they couldn't purchase them right away. Perhaps an order was placed for a new leather saddle or doctors bag; it would be several months (at least) before they were completed.
Craftsmanship takes not only great skill, but also time. Think about the concept of time in our current world. It's one of the greatest luxuries to find extra time in the day. Luxury is not always tangible. Time is not something you can buy for it heeds no budget, and it's not something one can reproduce. However, there was a time when people ambled through the day instead of at a nervous fast-paced rush. They were not impatient for everything to happen in an instant nor did they expect for life to be instantaneous. 24 hour days seemed even longer. Today, not many of the old-world craftsman still exist. And the few remaining that are highly skilled are very well-respected.
Refreshingly, many consumers are taking inspiration from the past. Some luxury shoppers now want handcrafted products that are not assembly line made. They are taking great interest in how products are made. This is great for many smaller brands that handcraft their products or those that employ traditional craftsman to make their designs. You simply feel good when you own something that is handcrafted. There is a greater sense of attachment to a product when you know how it was created; it's more 3-dimensional and has a history.
The craftsmanship and/or artisanal trend also extends to other industries – ake the farm-to-table movement, for example. Restaurants behind this movement take advantage of what is grown locally and only source meat, vegetables, cheese, eggs, etc. from that particular region. Producing food locally, and then delivering that food to surrounding restaurants and consumers is a large agricultural, gastronomical and dining movement. Much like craftsmanship in fashion, farm-to-table evangelists know the history behind their food. Even urbanites who never grew up near a farm are taking an interest in food and learning to garden. It's now not surprising to see little boxes of lettuce sprouting from apartment rooftops, or chickens clucking around your neighbors' yard.
Through sewing, we also see that craftsmanship and story telling through stitching is fused into hand-sewn quilts. A storyline is the backbone to hand-sewn quilts. Even today, women love gathering to hand-sew a quilt. Whether they join each other to sew in someone's house or in the basement of a church, many of the squares they piece together form a story. Both long ago and today, quilting parties provided a way for friends to get together, gossip, and catch up. There is a powerful, unique history and even linking of cultures to many of the squares joined together that produce a quilt.
A quilt can tell any sort of story. From a growing family to political history, a quilt's story and background is varied and special. No two quilts are ever the same nor can a handsewn quilt be duplicated, for each quilter stitches in their own unique way. The era a quilt was made also tells its own story. If you inherit an antique quilt, examine the many fabric pieces. Utilitarian quilts made from old clothes and scraps of fabric indicate it was possibly made by farmers wives.  Quilts with fancier material bring to life stories and history from the more affluent families. Although quilts are thought to be quintessentially American, they are also found in other cultures and countries. In the 1990,s quilts were hung on walls and treated as art. Quilting is an art and any stitcher will tell you it's a form of craftsmanship as well. Stitching perfect stitches at nearly the same length takes great skill and precision. It's a skill that takes time to perfect. Any quilter will tell you that stitching and sewing are not developed overnight, but something that comes with much practice. Some of the most beautiful quilts are sewn by several people at one time which makes them an important part of its history as well. And like leather craftsman, quilters have worked on their stitching for years.
Just as quilts tell a story, so do our Reid satchels. The Reid satchel is infused with a story, with history and craftsmanship firmly at its center. It is a silhouette inspired by one of our designer's Scottish ancestors. The ancestor, who worked at the family-owned general store, carried a satchel. She used this satchel to carry mail, paperwork, books, and news papers. We wanted to create the same utilitarian concept, but design it for the modern world. From the first sketches, we knew it should have an exterior zippered pocket on the front and back. Once the bag is closed and locked, these pockets provide easy storage for essentials such as a boarding pass, smartphone, ID, lipgloss, etc. We designed our Reid satchel with a full leather bottom so it would stand well on its own and not fold over or crumple. The interior proved a bit more complicated. It needed to be big enough to fit a laptop and other essentials many of us carry, without being too large. We found a workshop that would quilt specific fabric for us. Our Reid satchels interior fabric is firm, but not stiff, and the quilted design provides protection for electronics we often use on a daily basis such as the aforementioned laptop, iPad, and smartphones. There are enough pockets inside to keep everything organized, and we designed a leather credit card slots in case you want to carry the satchel without a wallet. Once you have everything packed into the satchel, it's not overly heavy to carry. The original design took nearly a year to perfect, and we had no intention of rushing the process. It took several samples to get the exact design and look we envisioned.  This heritage satchel sets itself apart from other designer handbags . Our very talented leather craftsman was incredibly patient throughout the design process. It is his wizardly magic in cutting and stitching the leather that truly brings our Reid satchel to life. Without craftsmanship, this satchel would not be the stalwart design it is.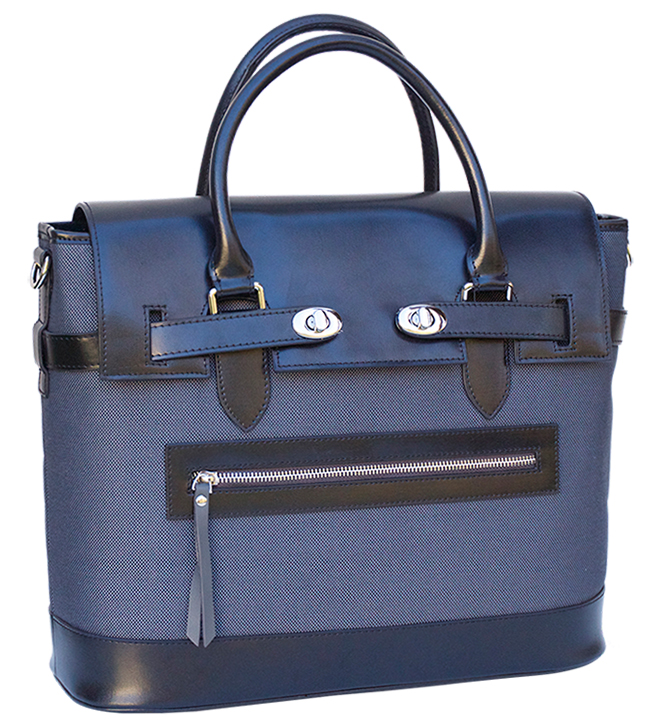 From the original sketch of a new design to creating the hardware, sourcing correct leather, and overseeing production, the art of craft is present in our design studio. We hope to always maintain high standards when it comes to creating PLIA Designs carryalls, designer handbags, and leather goods. A deep commitment to craftsmanship propels us to always strive for excellence in anything we produce. We choose to produce products that are always made from scratch. Although we may not release as many collections as other designer firms, all of our products go through many intricate steps before they are ready to debuted. We take great pride in all of our products and as shown, our Reid satchels come to life through history and a story. It is not just the craftsmanship or even the fashion (though we certainly do pride ourselves on our incredible taste) – it is the history of our product that matters. Because let's face it – without history, fashion would not have the impact in society – or in our closets – that it does today. At PLIA Designs, we attempt to encompass that in every one of our fabulous looks – and we feel that we have accomplished just that.