Cleverly Classic Totes
Every working girl needs a staple classic designer handbag in her wardrobe that is not only chic but also practical enough to take her effortlessly through the day. This is why the French Toast Totes collection has become such a sensation. It is the perfect classic designer handbag. Some totes fail to meet up to expectations because they are not roomy enough, however this is certainly not the case with our new tote collection.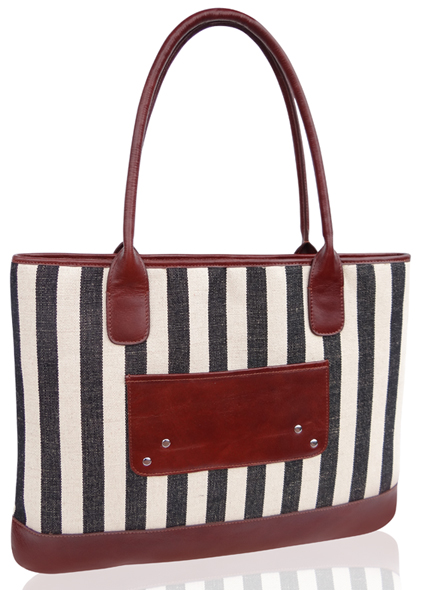 Our totes fit most 15 inch laptops and also have an interior iPad pocket as well as well as two interior smart phone pockets and exterior leather pockets. If you are going straight from work to a party they can also fit that little black dress and pair of heels that you are probably going to change into. Many of our customers are now purchasing a tote for each season. Our Pewter tote with its tawny brown leather is ideal for winter and the Cadiz Tote is perfect for sunnier days.