Pants Pants Revolution
If a Fashion Fairy existed, we'd leave a note under a pillow to let her know we were madly in love with these pants. Simple, yet somehow 'genius' they are from Thakoon's 2012 fall show.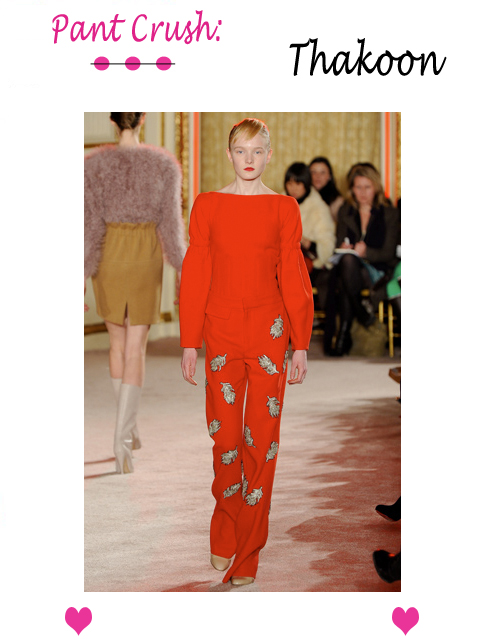 Are you swooning yet? You should be. Impossibly chic on design and cut. They do seem like they'd be comfortable to wear. Such a refreshing look compared to the overly tight, can't breathe, saran-wrapped skinny jean/pant.
photo via Style.com